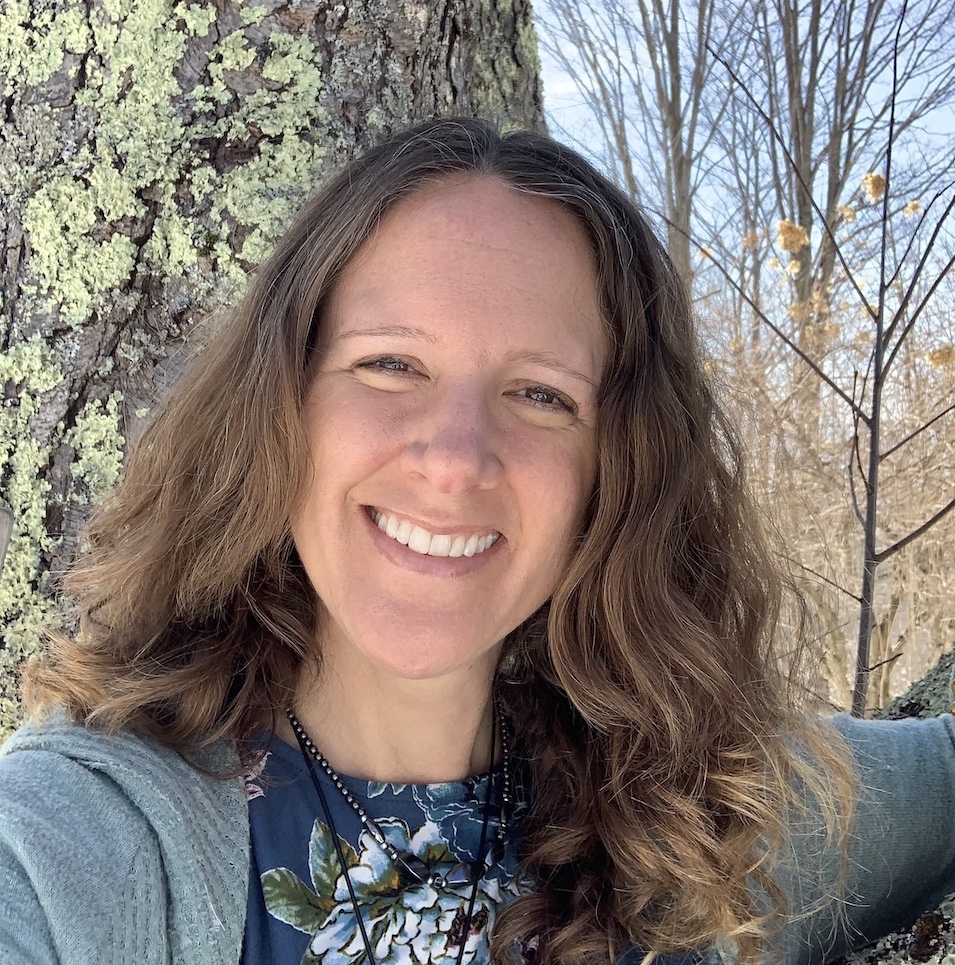 Rae Carter
Health & Wellness Coach, Herbalist, Meditation Instructor, Reiki Practitioner, Spiritual Counselor
EmpowR
550 Gray Road
Plainfield, VT 05667
p: 802-318-5527
Credentials
Bachelor's Degree in Communications Certified as a Reiki I and II Practitioner in the Usui System of Reiki Healing Change Management Facilitator, training from Rockwood Leadership Institute Circle Process Facilitator, training by the Circle Way Community Herbalist, training by Rosemary Gladstar's Science and Art of Herbalism Program Cultural Somatics Specialist with emphasis on Racialized Trauma, training by the Cultural Somatics Institute Lived Experience as a Cancer and Trauma Survivor Meditation Practitioner, training by Mindfulness Based Stress Reduction (MBSR) Program Ordained Minister with the Universal Life Church Vocal Somatics Specialist, training by The Voice Incorporated Wise Women Tradition Practitioner
Does Not Accept Insurance
About Rae Carter
Rae works at the intersection of health, communication, culture change, and consciousness. She specializes in holistic wellness—the interconnectedness of the physical body, emotional and mental health, spirituality and belief systems, interpersonal relationships, and awakening consciousness as ALL interdependent to influence our well-being. Inspired by her personal experience navigating cancer and trauma, her career background in communications, and training in holistic health, Rae facilitates a nurturing, intuitive, and feminine approach to healing.
Rae is the founder of EmpowR, a growing community of change makers co-creating cultures of empathy, healing, community, and accountability centered in equity and belonging. EmpowR facilitates connection between personal and cultural transformation with sessions for individuals, services for organizations, and educational programs and events. EmpowR is located at Grandmother Cherry Sanctuary in Plainfield, Vermont where healing events and retreats are offered at different times of the year.
Bachelor's Degree in Communications
Certified as a Reiki I and II Practitioner in the Usui System of Reiki Healing
Change Management Facilitator, training from Rockwood Leadership Institute
Circle Process Facilitator, training by the Circle Way
Community Herbalist, training by Rosemary Gladstar's Science and Art of Herbalism Program
Cultural Somatics Specialist with emphasis on Racialized Trauma, training by the Cultural Somatics Institute
Lived Experience as a Cancer and Trauma Survivor
Meditation Practitioner, training by Mindfulness Based Stress Reduction (MBSR) Program
Ordained Minister with the Universal Life Church
Vocal Somatics Specialist, training by The Voice Incorporated
Wise Women Tradition Practitioner
***SERVICES OFFERED ON A SLIDING FEE SCALE***
~ HEALING NAVIGATION SESSIONS ~ Support for navigating allopathic and holistic medicine by taking into consideration the physical, emotional, mental, and/or spiritual aspects of a health challenge, personal transformation, and paths of recovery, wholeness, and wellness. Sessions empower clients to be confident decision makers and communicators in charting a course for the direction of their health. Online and in person options.
~ INTUITIVE ARTS SESSIONS ~ Guidance for women and women identifying bodies reawakening to intuitive power and drawing connections between personal responsibility in healing and our accountability and roles in cultural transformation and transformative justice. Sessions empower ancestral healing, connecting with your belief systems, and awakening to consciousness. Online and in person options.
~ Other Services Include:
- Communication Counsel Sessions and Professional Development
- Dialogue Design and Facilitation
- Educational Programs and Events
- Embodiment Sessions at a Healing Sanctuary in the Forest
Anxiety, Cancer, Depression
Rae Carter hasn't specified any additional languages.