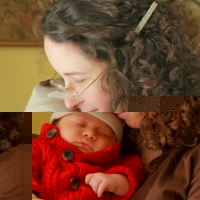 Marni Adhikari L.Ac.
Acupuncture and East Asian Medicine, L.Ac.
Wisdom Traditions Acupuncture
8 Essex Way
Suite 202
Essex Junction, VT 05452
p: 802-578-7368
Accepts Insurance
About Marni Adhikari
Marni Adhikari founded Wisdom Traditions Acupuncture in 2009 after graduating with her M.A. in Acupuncture from the Maryland University of Integrative Health. What sets Marni apart as a practitioner is that she seeks to learn about the whole of who her patients are, not just the symptoms that brought them in the door. She works from the assumption that no symptoms occur 'in a vacuum', and that for a practitioner to truly help a patient feel better and stay that way, a deeper understanding of that patient as a whole person is necessary. Because of this, her patients find that through the course of treatment they not only experience relief from the symptoms that brought them in the door, but also experience relief of other seemingly unrelated symptoms. Beyond this, many patients also leave with a deeper understanding of their own strengths and gifts, which Marni considers to be an integral part of being healthy.
Marni has over the years successfully partnered to bring her patients relief from a wide variety of complaints, from pain, digestive issues and fertility, to anxiety and depression. People seek her out for help with physical issues, mental upset, stress, and even existential questioning. As a practitioner of whole person medicine, Marni understands that all of these levels are related to one another, and treats all of them together.
For more information, or to schedule a free phone consultation with Marni, visit her website at www.acuwisdom.com, or call her at 802-578-7368.
Marni Adhikari hasn't specified any training or credentials.
No specified treatments and services
Marni Adhikari hasn't specified any condition specialties.
Marni Adhikari hasn't specified any additional languages.