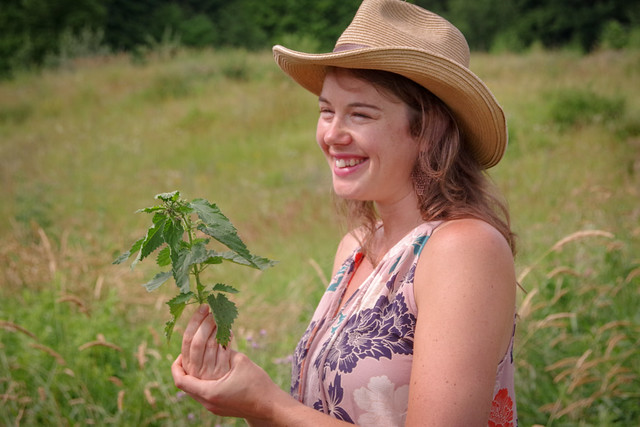 Katherine Elmer
Health & Wellness Coach
UVM Health and Wellness Coach, Railyard Apothecary & Spoonful Herbals
270 Battery Street
Burlington, VT 05401
p: 802-870-0982
Credentials
M.S. University of Vermont Natural Resources Clinical Herbalism Certificate from Vermont Center for Integrative Herbalism UVM Health and Wellness Coaching Certification
Does Not Accept Insurance
About Katherine Elmer
Katherine Elmer grew up in the green hills of Central Vermont and revels in the opportunity to connect with clients around a shared love of place and nature through whole foods nutrition and herbal medicine via her clinical work at the Burlington Herb Clinic and her community education efforts at Spoonful Herbals (spoonfulherbals.org). Although Katherine welcomes clients of all genders, she specializes in supporting clients who identify as women to access their highest potential and quality of life through their healing journey. Katherine is co-founder of Burlington Herb Clinic and RAILYARD Apothecary (railyardapothecary.com). Katherine teaches Herbal Medicine and advises the Student Herbalism Club at the University of Vermont. She also participates in the UVM Medical Center's Integrative Health Program (http://www.uvm.edu/medicine/pih/). She is currently completing certification as a Health and Wellness Coach and seeing coaching clients as a Trainee in Fall 2021. In addition to her efforts as a clinically-trained Community Herbalist and Health Coach, she is a mom to her 10 year old son, Liam, and a labradoodle named Maatje.
M.S. University of Vermont Natural Resources
Clinical Herbalism Certificate from Vermont Center for Integrative Herbalism
UVM Health and Wellness Coaching Certification
Health and Wellness Coaching
Herbal Consultations- one on one education in self-care with herbs and whole food nutrition
Personalized Herbal Formulas
Workshops and Herb Walks
Backyard/Farm Medicinal Plant Consultations
Childbirth classes and prenatal/postpartum coaching
Allergies, Anxiety, Arthritis
Katherine Elmer hasn't specified any additional languages.