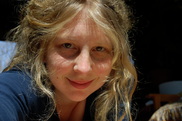 Kate Bentley
Yoga Therapist
Phoenix Rising Yoga Therapy
5 Mountain St
Bristol, VT 05443
p: 802-238-6655
Does Not Accept Insurance
About Kate Bentley
Kate is a 200hr certified Phoenix Rising Yoga Therapy Teacher, a Phoenix Rising Yoga Therapy Practitioner and pre-natal yoga teacher. She has trained with Pam England from Birthing From Within, studied prenatal yoga with Mamaste Yoga, and is a former director of the Phoenix Rising Yoga Therapy Training Center. She is a Phoenix Rising Yoga Therapy faculty member and facilitates PRYT trainings throughout the east coast. She fell in love with yoga 14 years ago and has been on a journey of self awareness through movement and mindfulness ever since.
In college, Kate majored in Art with an emphasis on photography, ceramics and drawing. Through embodied movement, art, storytelling and nature connection, she supports others to use movement, presence and art as a form of processing, release, and further exploration of who we are and our relationship to the world.
She is currently studying Traditional Chinese Medicine, Amma Massage and Shiatsu.
"Phoenix Rising Yoga Therapy is an holistic healing art. It invites presence and awareness, rather than prescribe treatments. Using age-old yogic approaches to deepen presence and awareness we are able to know ourselves more fully. Out of this knowing, we are more easily moved to embrace the opportunity for change, growth and enhanced well being in body, feelings, thoughts and spirit."
~Michael Lee, Founder of Phoenix Rising Yoga Therapy
Kate Bentley hasn't specified any training or credentials.
Individual Sessions, Yoga Classes, Groups — Phoenix Rising Yoga Therapy sessions can: help work with old patterns/habits that perhaps no longer serve us, offer clarity in times of transition or loss, go deeper with chronic physical aliments that may be rooted in emotions, help with depression, and anxiety. Phoenix Rising sessions are not about fixing or changing who and where we are in the given moment, rather about being present with ourselves in process.
Kate Bentley hasn't specified any additional languages.