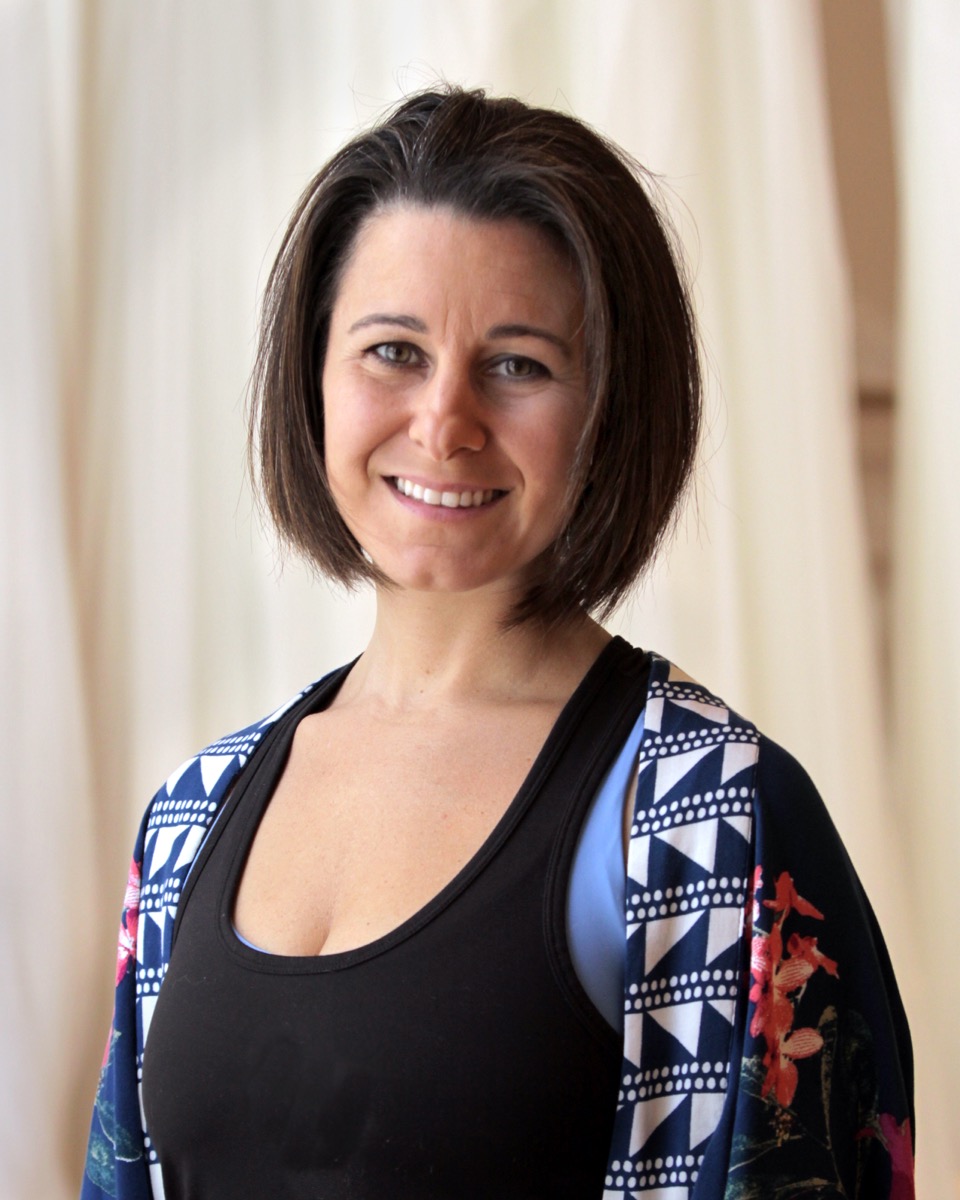 Christine Badalamenti Smith
Yoga Therapist
Yoga Oggi
75 Talcott Road
Suite 30
Williston, VT 05495
p: 802-391-9731
Credentials
Trained in Phoenix Rising Yoga Therapy. Learn more about this form of yoga therapy by visiting https://pryt.com. Yoga Therapy uses the body as the primary tool for self-exploration and engaging life change. It is based on the teachings, research, and practice of Yoga, Buddhism, Neuroscience, and Psychology. Yoga Therapy is not a yoga class, it's therapy. Most clients have never practiced yoga. Instead, Yoga Therapy is based on the philosophies of yoga that focus on embodiment and present-centered awareness. While a yoga class is focused on posture, alignment, and possibly fitness, Yoga Therapy is focused on the individual experience of the client at all levels, physical, mental, emotional, energetic, and even spiritual. Yoga Therapy is not concerned with typical yoga shapes and a client may never engage a typical yoga shape. There will be dialogue throughout the session and integration with a therapeutic plan afterward. RYT-500 Yoga Teacher
Does Not Accept Insurance
About Christine Badalamenti Smith
Yoga Oggi was founded by Christine Badalamenti Smith. Christine is a Yoga Therapist, Yoga Instructor, and Mindful Outdoor Guide, and she has a Master's in Environmental Studies.
Yoga Oggi is collection of practices and services that embrace the unique qualities of every person as they arrive in the present moment. Yoga Oggi was born of Christine's lifelong passion for studying wellness that acknowledges all aspects of being human today, including natural body care, nutrition, physical fitness and yoga, psychology, sociology, and spirituality.
Christine guides clients and students through processes that help them connect to their internal world and deeper ways of knowing, to engage in transformation and move authentically in the direction of their desire. Christine also guides participants in exploring deep connection with the natural landscape to find a true home within themselves that is expansive and powerful.
Trained in Phoenix Rising Yoga Therapy. Learn more about this form of yoga therapy by visiting https://pryt.com.
Yoga Therapy uses the body as the primary tool for self-exploration and engaging life change. It is based on the teachings, research, and practice of Yoga, Buddhism, Neuroscience, and Psychology.
Yoga Therapy is not a yoga class, it's therapy. Most clients have never practiced yoga. Instead, Yoga Therapy is based on the philosophies of yoga that focus on embodiment and present-centered awareness. While a yoga class is focused on posture, alignment, and possibly fitness, Yoga Therapy is focused on the individual experience of the client at all levels, physical, mental, emotional, energetic, and even spiritual. Yoga Therapy is not concerned with typical yoga shapes and a client may never engage a typical yoga shape. There will be dialogue throughout the session and integration with a therapeutic plan afterward.
RYT-500 Yoga Teacher
Yoga Therapy
Mindful Nature Connection
You can connect directly with Christine for a 15-minute consultation to determine if these therapeutic practices are right for you by calling (802) 391-9731, emailing christine@yogaoggi.com, or by scheduling online at https://www.yogaoggi.com/consultation.
Anxiety, Depression, Headaches
Christine Badalamenti Smith hasn't specified any additional languages.