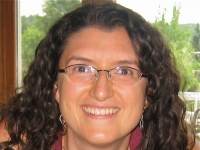 Andrea Altman
Massage Therapist
Connecting Rhythms Bodywork
1670 Cleveland Corners Rd.
Hyde Park, VT 05665
p: 802-279-6400
Does Not Accept Insurance
About Andrea Altman
Andréa Altman is a Board Certified Massage Therapist, holds an M.S. in Nutrition, a B.S. in Environmental Science, and is a trained Colon Hydrotherapist. She graduated from the Scherer's Academy of Natural Healing (now called the Santa Fe School of Massage) in 1996. Over the past 20 years, she has taken numerous training and certifications in a variety of massage and bodywork modalities. She has incorporated these techniques into her private practice ~ Connecting Rhythms Bodywork, and approaches client care with multiple modalities.
Andréa offers a variety of treatment choices, including Swedish and Therapeutic Massage, Deep Tissue Bodywork, Thai Massage, Craniosacral Therapy, Reflexology, Aromatherapy, Massage Cupping™, Hot Stone Massage, and other Body Treatments using natural products such as sugar or salt scrubs, mud/clay wraps, and essential oils. She also offers Colon Hydrotherapy sessions, and Holistic Nutritional Consulting for clients who want to heal from the inside out, identify the root cause of their digestive problems, and encourage their body to eliminate toxins. Her practice is located at Moonlight Studios, in the beautiful new building that is also the home of Green Mountain Massage School.
Andrea Altman hasn't specified any treatments.
Andrea Altman hasn't specified any additional languages.